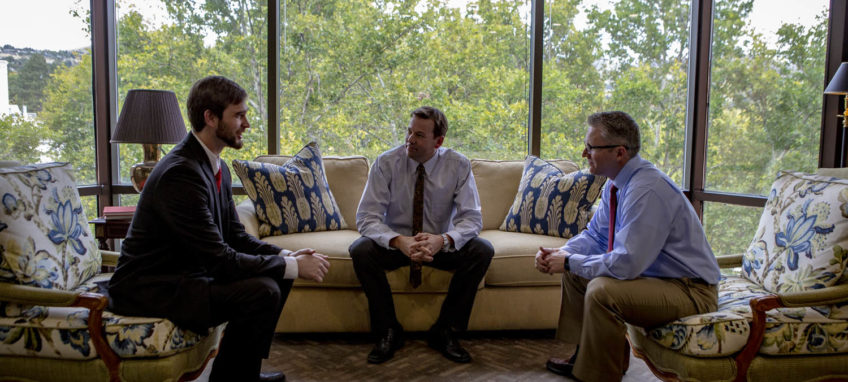 Mediation – Do Not Blow It in the Opening
May 30, 2021 8:00 am Published by Staff |
Like the opening monologues of Shakespeare, opening statements in mediation set the tone for the discussions to come and often foreshadow the outcome. Unfortunately, many go from a comedy of errors to outright tragedy due to a lack of planning. Flawed opening statements result in heated emotions, frustrated parties, and bring mayhem into the mediation.
Mediation openings should be as thought out and well-planned as opening statements in the trial, but without aggressive, trial-level advocacy. Use this opportunity a bit more like a sales pitch in terms of tone and style is not a bad idea. The goal is to build rapport with the opposing party and acknowledge the potential validity of the claims and defenses presented. The change in tone and approach does not mean advocacy disappears; it is made persuasive instead of argumentative.
Just because one party has decided on an opening does not mean everyone has to do one. Sometimes the best opening is just a simple expression of thanks for everyone's time and an affirmation of an intent to settle.
A significant factor for success is one of the most overlooked: include the mediator in the planning. Mediators can help refine the presentation and warn of potential pitfalls. It is not uncommon for frustrated parties to throw quotes from an opening back when they feel promises made are not kept, especially any variations on "we are here in good faith."
Know your audience. Openings are, in essence, a sales pitch tailored to the target. Do not attack the opposing party or opposing counsel. Be respectful.
Prepare your clients. Make sure they understand what mediation is, what it is not, and the process. If they are uncomfortable with or new to mediation, have a pre-mediation conference with the mediator to discuss what mediation is and its role in the litigation process. The mediator can explain their role and begin to build trust.
Let your clients know they will hear things they do not like and, just like at trial, should not react or respond negatively. Pads of paper to take down notes are an effective way to channel reactions.
Perhaps most important, do not let this moment be the first time your client hears their case may fail. Brief clients before mediation on their matter and on the claims and defenses of opposing parties. Cover what the results would be on their best and worst days in court.
The best openings educate not only the opposing party but also the mediator.
Mediation openings are also a first run for all parties on how their case may present at trial. Even though discovery has been propounded and gone over with a fine-toothed comb, what is important to the other party in presenting and proving their case is not always clear.
Know the value and weaknesses of the case being presented. Be the right kind of advocate for the case and venue. Ensure the message is tailored to the audience. Test the opening on the mediator for clarity and tone. Opening sessions in mediation are a foundation to present the case while potentially bringing it to resolution, don't pass up the opportunity.